If you use a nebulizer for inhaling medications, it is very important to clean the nebulizer daily and to sterilize it regularly. A user of this example journal would like set it on a daily reminder schedule.
The main journal description. There is one attribute for "What did you do?":
The "What did you do?" attribute  is set up as a List: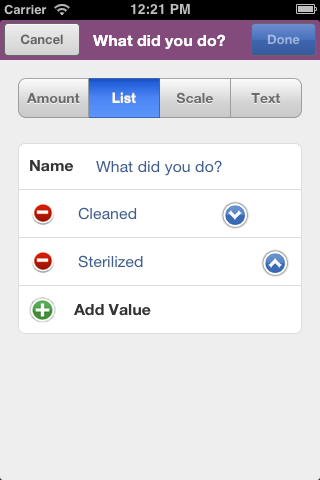 The resulting Event Entry screen. After an entry is made, the answer "Cleaned" or "Sterilized" will be clearly visible on the main Events screen.